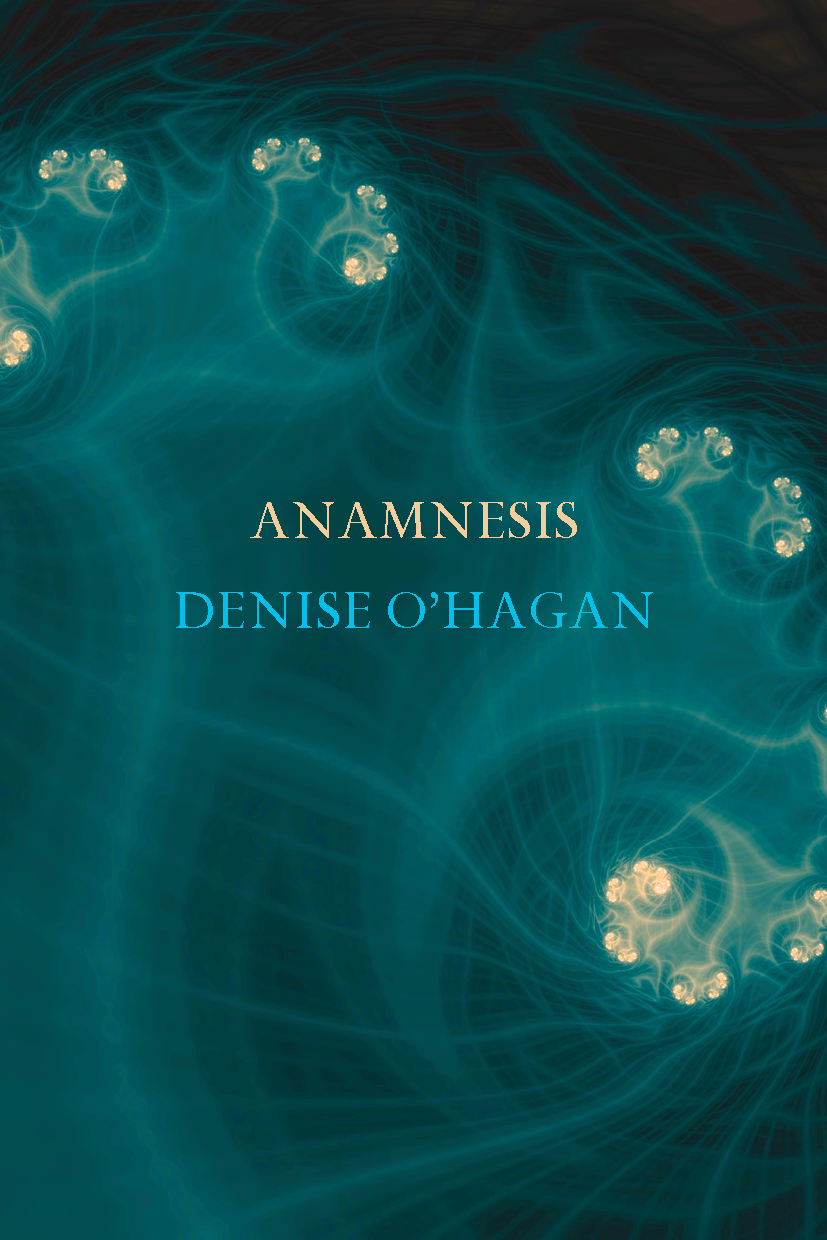 Reviewed by Beatriz Copello
Anamnesis
by Denise O'Hagan
Recent Work Press
Paperback, Oct 2022, 70pgs, ISBN: 9780645180886
In the last few months, reading the winners of poetry competitions, I kept coming across Denise O'Hagan's name. This awakened my interest in the poet. I requested O'Hagan's recently published book Anamnesis and it was immediately clear to me that the judges of those competitions were not wrong, O'Hagan is a talented poet.
O'Hagan has extensive knowledge in various areas such as art, history and languages and this comes across in her work. Her poems are like Christmas crackers, those festive table decorations that make a snapping sound when pulled open and a small gift falls out. You can never guess what the poem will be about. Each poem is a present.
Whether the poet remembers, observes, or reflects, her words are colours and pictures. O'Hagan has a knack of creating immediacy, delving into memories and experience with cinematic precision.
Anamnesis contains various poems about childhood memories, like getting glasses for the first time, relationship with parents, playing hide and seek or interpreting a mother's words:
When she told me, I don't know.  There was
A waft of fingertips at my hair, a kiss perhaps,
Her words, dredged up from the bog of the past —
      I lost a baby
Two years before you were born.  It was the word
Lost that stuck like Friday's night's fishbone in my
Six-year-old throat.  ("The almost-child")
Art appears often in O'Hagan's poetry as well as a veiled sense of humour and sarcasm. Sometimes her language is conversational. O'Hagan utilises many forms and styles, from ekphrastic poetry, hybrid poems, a Petrarchan sonnet, narrative poems, a terza rima sonnet and a villanelle. Life and death, past and present are explored in philosophical terms, always avoiding emotional outpourings.  Anamnesis opens a door into what it means to be human. O'Hagan ponders subjects of perennial relevance in fresh literary ways, always with a convincing naturalness, whether the language is sophisticated or everyday. Even a box of useless items takes on a profound poetic rhythm in O'Hagan's skilful hands.  
Some of the poems in Anamnesis are prefixed by quotes from writers like Beckett, Taggart and Dante. Many of the poems pivot around a moment, rendered with strong visual imagery, as in "Three instances":
The couple on the seafront sat
On stick-like seats, still as the
Rocks above, bound by the space
Between them, any words ferried away
By the wind, and when I blinked,
There was only water lapping,
Rocks and sea, rocks
And sea.
Other poems are political, exploring issues like domestic violence, the climate emergency and the fires:
Politicians parry, prance and pirouette
Walking the tightrope of their ambition
Clownish in their ineptitude:
No one's taken in anymore. ("Rosedale, New Year's Eve")
Anamnesis is a brilliant collection from a writer at the height of her powers. The book combines exquisite imagery with graceful structures and original ideas. Highly recommended.
About the reviewer: Dr Beatriz Copello is a well-known reviewer, writer and poet, known for her sense of humour. "Her poems are sensuous, evocative and imaginative. Beatriz Copello is one of Australia's foremost poets," wrote Julia Hancock, ex-editor of Allan & Unwin and Freelance editor and journalist. Copello's poetry books are Women Souls and Shadows, Meditations at the Edge of a Dream, Flowering Roots, Under the Gums Long Shade, Lo Irrevocable del Halcon (In Spanish) and her last book Witches Women and Words was published by Ginninderra Press. Fiction books by the author are: A Call to the Stars, Forbidden Steps Under the Wisteria and Beyond the Moons of August (Her Doctoral Thesis).