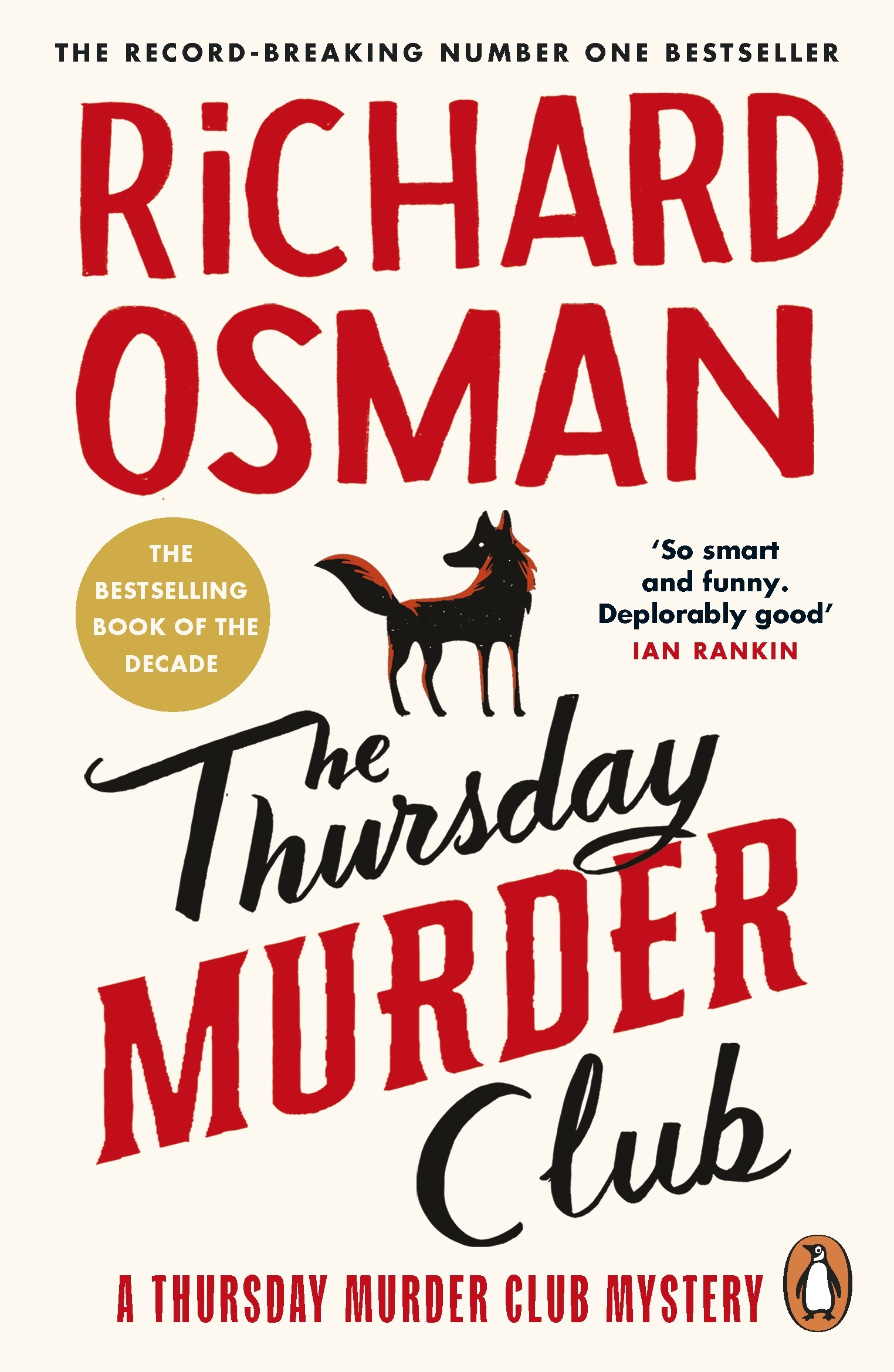 The Thursday Murder Club
by Richard Osman
Viking Press
Paperback, ISBN 978-0241425442, September 2020, 400 pages
The United Kingdom might just be the home of the quintessential crime caper, but if you're looking for procedure and trouble protagonists, then you're looking in the wrong place here.
The Thursday Murder Club, written by game show host Richard Osman, is not your typical whodunnit. It plays with the genre and puts the reader in the minds of four retirement home residents who seek to uncover the perpetrator of a murder close to their home. It's funny and engaging, but it is very British most of all.
When the Brits do a crime book, it usually focuses on the gritty elements within their culture, and it's a hugely popular genre. They're the country that gave us Hercule Poirot and Miss Marple. They're home to some of the finest fictional crime fighters currently doing the rounds, such as Mark Billingham and Stuart Macbride. Ian Rankin's DI Rebus shows us the rotten underbelly of Edinburgh, one of Scotland's most beautiful cities. All those characters have been turned into TV shows, proving the genre is so popular. Indeed, Gala Bingo suggests that three characters from a modern-day adaption of Sherlock Holmes are among the celebrity crushes that Brits have; they love a detective over there as much as anywhere. The Bibliofile confirms plans to make The Thursday Night Murder Club into digital media, but it's only likely to be viewers of a certain age who find themselves crushing on Elizabeth, Ron, Joyce and Ibrahim.
However, it has been picked up and will be made into a film, and that's because the story is superb. It bristles with humor, picking over a great murder plot and the subtleties of getting old. It takes the popular genre of crime fiction but makes it lovable and warm, humorous and likeable. At first, it is hard for a young reader to understand some of the problems facing the four amateur sleuths, but Osman does a fine job of coloring those lines and adding depth while staying on the right side of over-elaboration. This isn't a deep analysis of life in a retirement home, but you will get a sense of the characters' restrictions and challenges, all through that typically British self-deprecating humor.
Some genuine laugh-out-loud moments poke fun at the British, perhaps unintentionally. There's a wonderful mini-plot around llamas which draws a chuckle, whilst the actual detectives in the story are bumbling but not unbelievable. Without ruining the plot, the police bring something to the table, but the heroes are very much the septuagenarians who use their extensive life experience to stay one step ahead of everyone else.
Aside from the wit, The Thursday Murder Club is also a very good crime plot for those who like to work out exactly who has done what and to whom. It might not have Sherlock Holmes complexities, and it may not appeal to the younger generation in the way Benedict Cumberbatch did as the lead, but it is witty, clever and relatable. If anything, The Thursday Murder Club feels as if it was written for those over 40, readers worried about ageing, approaching retirement or even currently in a residential home, looking for something that speaks to them.
You might not crush on the four lead characters, but you'll love their idiosyncrasies and peculiar ways. We almost guarantee it; the book has been so successful there's already a sequel, The Man Who Died Twice and plans for a third, The Bullet That Missed. It's been so popular that Osman has given up his role on the British TV show Pointless to concentrate on more books, and given the high quality of his debut, that's a good thing for committed readers.
If you enjoyed this review, you might also enjoy the article A review of The Accusation by Wendy James.