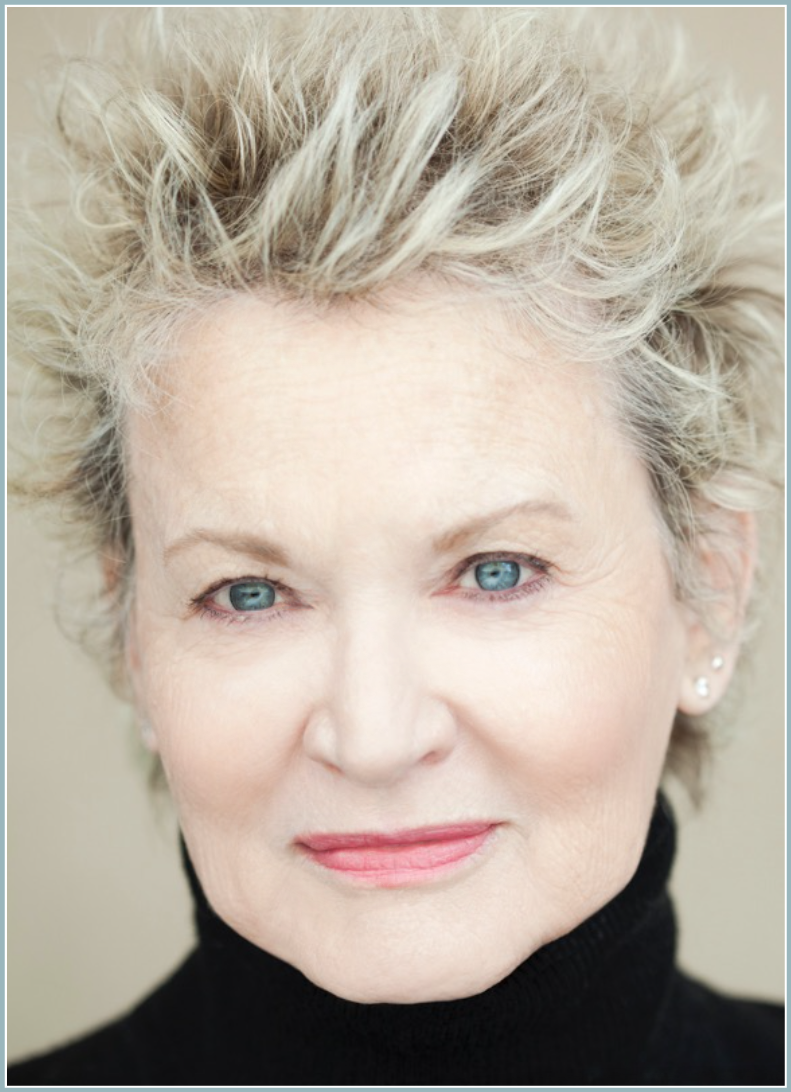 Interview by Kristina Marie Darling
Your latest book, Million Dollar Red, just launched from Vine Leaves Press.  What are three things you'd like readers to know before they delve into the work itself? 
Most of the chapters were initially written as stand-alone stories and the majority of them were published as such. After some years, it occurred to me that if I revised and connected the stories they might add up to a memoir. In order to write a couple of the New York stories, it took me many years to understand the complexity of what happened and to be able to craft the material in all its fullness. 
I put the stories together into a memoir because I wanted to bear witness to the story of everybody I tried to love or who tried to love me, to tell the tale of where and how I looked for a lost home that never really existed, and how I finally arrived at self-hood.
The book serves as an indelible portrait of the US in the 60, 70s and 80s, particularly for women. Here is a quote from a woman in her mid-thirties: "Million Dollar Red is an eye opening account of what it was (and is) to be a woman in America in the last half of the century. The sentiments and anecdotes Gleah presents are powerful reminders for me, that in our contemporary era of "#MeToo" we have come a long way but still have much more to understand and deconstruct in the complexities of this patriarchal world!!" 
In 1983 I made a collage titled "Million Dollar Red." I had no idea five years later, after more than twenty years of making art I would start writing. My very first story, the words of which felt channeled through me, mostly while driving on the freeway, turned out to be a monologue I called "Million Dollar Red." I read it in various venues as a performance art piece. Thirty years later, it became the title of my memoir and the last chapter of the book. Creativity moves in mysterious, unexpected ways and in its own timing! 
You have an impressive publishing track record, and have worked with many respected literary presses.  What drew you to Vine Leaves Press for this particular project? 
Having had no luck acquiring an agent for my first book, Edna and Luna, I began to research various publishers. I resonated the most with the taste level and artistic sensibility of everything I saw on Vine Leaves Press' website. The publisher, Jessica Bell, is an award winning book cover designer, which explains why I was so impressed with all her authors' book covers. Vine Leaves doesn't have much money for marketing and yet Jessica constantly finds new ways to promote her authors. She and her team are always available to answer questions or address a concern. Her editors are smart and insightful.
So, after going through the same process with Million Dollar Red, I finally decided to stick with Vine Leaves Press for the reasons stated above. 
Over the course of your career, you have written across genres, with publications in poetry, prose, literary criticism, and more.  Why is important for writers to allow themselves to move fluidly between genres?
Writing in different genres can be challenging, but the effort usually provides unexpected surprises and new inspiration.
Relatedly, how did your cross-genre sensibility equip you for the rewards and challenges of writing Million Dollar Red?  
Some parts of Million Dollar Red were originally written in different genres and different points of view. The challenge was to pull the various voices into first person, except for the last chapter, which somehow magically worked by keeping it in the voice of another character. I think the book has a depth, both in content and characterization, that may not have developed had it been written from the outset as a straightforward first person memoir.
In addition to your achievements as writer, you are also a visual artist.  What can writers learn from creative practitioners working in other artistic mediums?
I started painting at age fourteen. Many years later, when the content of my paintings became more and more narrative, I turned to writing. From the start of my writing career, people have commented on how visual it is, that my books should be made into movies or television series'. Any art that a writer practices or just enjoys will have an influence. For example, after seeing the movie "Get Out" I was inspired to make a painting called "Sikiliza," the title of the haunting song that plays throughout the movie. I did a couple paintings after seeing the movie "Black Panther," titled "Wakanda I" and "Wakanda II."
As you promote Million Dollar Red, what readings, workshops, and events can we look forward to? 
I was scheduled for readings but with the social distancing I doubt those will happen in the near future, but perhaps they will happen online. I'm in the process of creating my own videos in which I read excerpts from Million Dollar Red and I plan to post them on social media. I'm always available for speaking engagements, interviews, appearances, and to speak to reading and writing groups, including online. 
What are you working on?  What's next?  
I recently completed In the Valley of the Sun, a 50 page mixed genre chapbook of poems, flash fiction, nonfiction and monologues. The story is told from different points of view and in different genres, which creates a rich, deep understanding of the characters' lives. I am currently shopping for its perfect home. I'm almost ready to embark on another book. I don't yet know where the ideas and voices floating around in my head will lead me. People keep asking me what happened after Million Dollar Red so one option would be to write about the last 20 years of my life! 
About the interviewer: Kristina Marie Darling is the author of 27 books, most recently Ghost / Landscape with John Gallaher (BlazeVOX Books, 2016), and Je Suis L'Autre: Essays & Interrogations (C&R Press, 2017). She earned her BA and MA from Washington University in St. Louis. Her awards include three residencies at Yaddo, where she has held the Martha Walsh Pulver Residency for a Poet; a Hawthornden Castle Fellowship; a Fundacion Valparaiso Fellowship; and residencies at the American Academy in Rome. She is the recipient of grants from the Whiting Foundation and the John Anson Kittredge Fund. Her poems appear in New American Writing, theHarvard Review, the Mid-American Review, Poetry International, Passages North, Nimrod, and many other magazines. She has published essays in Agni, the Gettysburg Review, the Los Angeles Review of Books, the Iowa Review, the Literary Review, the Kenyon Review, and elsewhere. She is editor-in-chief of Tupelo Quarterly, associate editor-in-chief at Tupelo Press, and a contributing writer at Publishers Weekly.