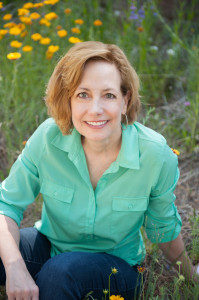 We're now on book four in the Weir Chronicles. Can you tell us where readers will find Ian Black in Stack a Deck?
Ian has been forced to turn his back on the Pur Weir and align himself with the rebels to rescue Rayne. When he travels to Earth's alternate universe, he finds himself powerless and struggles to survive the dangerous planet while staying one step ahead of Aeros.
Since there may be some readers that haven't yet read Fade to Black, Masks and Mirrors and Sleight of Hand, can you catch them up on what they've missed?
In Fade to Black, the main protagonist and "superhero" is Ian Black. Born the last of the Weir, all hope rests on him to save the planet, but he doesn't inherit the powers as predicted. Tortured in a last ditch effort to bring his supposed powers to the surface, he escapes and hides among the humans as an illusionist – until a nosy college reporter uncovers his secret. Together, they discover a malevolent Weir who is sucking Earth's energy and depleting its resources at an alarming rate.
The Weir are a race of magical beings who have served as caretakers of Earth for thousands of years and it is their connection to the planet that keeps what roams above in harmony with the energies that churn below. Unfortunately, they are becoming extinct and as a result, there is an intense rise of natural disasters across the globe. Desperate to save the earth and prevent the end of their race, the Weir turn to modern science to perpetuate themselves. But this philosophy separates their kind into two warring factions – the Pur and the Duach. To keep them from killing each other, and all but guaranteeing their extinction, a Curse is created by the Ancient counsel as a means of keeping them apart. Of course, as you could predict, the Weir soon discover it's not wise to mess with Mother Nature!
A band of rebels, committed to stopping their mutual enemy, come on the scene in Masks and Mirrors, and give Ian reason to be suspicious as he struggles to uncover what ulterior motive they have for saving Earth.
In the third book, Sleight of Hand, Ian pursues answers in order to stop Earth's natural disasters and eminent self-destruction, but the rebels have their own agenda and poison him. Patrick and Rayne search for a cure and in so doing, Rayne ends up on Thrae, Earth's alternate universe, while Patrick confronts the rebel leaders and learns the truth about the Weir.
What are your initial thoughts when thinking about your book(s)?
I write the way I like to read – short chapters that end with a cliffhanger so you can't help but turn the page and read just 'one more chapter.' I've received feedback from individuals, who don't typically read my genre, but end up loving my books. Others that aren't big readers have finished my novels in one, two or three sittings!
What kind of research did you have to do for your book / series?
The fourth book was the most challenging of all, because I had to consider the worst future for Earth and ask the "what if" questions. What if the ozone layer decayed? What if asteroids weren't destroyed by the outer atmosphere and impacted the early regularly? What if the Earth's core slowed its rotation and what affect that would have on the planet and to the gravitational pull on the moon? These facts are the basis for how Aeros affected Thrae, and since it 'used to be' the mirror image of Earth, I had to apply those results in this novel.
Do any pieces of the book come from personal experience?
When I was a teenager, we took a road trip up the California Coast and spent time in the redwood forests. I thought it was the most breathtaking place on Earth, which is why I have Ian living there in my stories.
What do you hope readers most get out of your book (or the series as a whole)?
Regardless of the naysayers, believe in yourself and follow your own strengths and path in the world. Ian didn't develop his powers as the prophecy predicted, and Rayne wasn't the firstborn male Sar that her father desired. The fact that Ian turned to illusions in order to do what he couldn't naturally (lack of powers in a magical world) is key to his character. Tortured for what he had no control over, he discovered and nurtured something that he could control.
I also hope that my readers can accept that science can't explain everything and embrace the wonders and mysteries in the universe. My favorite line from the first book is, "There will always be magic in the world, as long as we believe in what we don't understand."
You also released TICK TOCK, an anthology with six other Colorado authors this past year. How did that come together, and do you have anything planned for 2017?
Our first anthology, TICK TOCK: Seven Tales of Time, was nominated as Best Anthology of 2016 by UTOPIA Con in June, and we also won the silver medal for Best Anthology of 2016 and the gold medal for Best Book Cover through Colorado Independent Publishers Association EVVY Awards in August! Our next anthology is based on short stories inspired by our favorite song. In addition, we opened the second book up to submissions and received more than 45 from all over the world! After the marathon readings and critiques, we chose two that stood out above the rest and we're excited to include them in the second anthology, releasing this spring.
So after working both solo and in tandem with other authors on a project, do you have a favorite method of writing?
There are pros to doing both! I love my Wicked Ink team and we do so much to support each other. It can be daunting to self-publish a novel, but with having a team, the burden can be shared by all – which makes it easier. But…I also love writing on my own, because the final decisions and content are solely mine and I don't feel so stressed by deadlines – albeit the ones I put on myself. But truly, I have the best of both worlds!