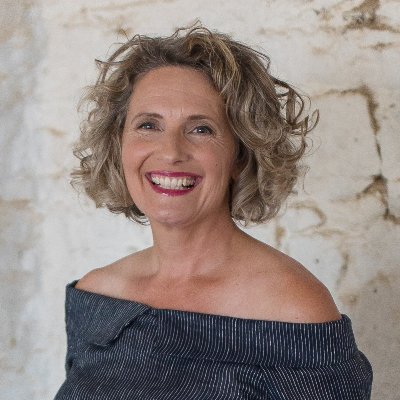 Interview by Grace Fell
This book is a unique hybrid of memoir and how-to. How do you think this sets your book apart from typical self-help, and what do you hope readers gain from this aspect of combining both? 
Butter Side Up has been described as a feel-good story everyone can relate to. The book shares a real-life story, and gives real-time strategies and insight to help anyone understand and successfully navigate unplanned change of all types.
Who would have thought a girl with a life altering head injury, devastating losses of two main characters in the story of her life, who lost a very successful career all in the span of twelve months could become an author of not just one, but three books in two years and positivity expert? Butter Side Up demonstrates that there can be happiness and joy after trauma and drama, and a super awesome life too. This is because Butter Side Up not only tells readers a story, it shows them how to transform a life after extreme trauma, loss and unexpected adversity.
This includes overcoming and recovering from very sad, anguishing events, with a fresh OMG™
(Outside In Thinking Mindfulness and Gratitude) philosophy which is very relevant and transferrable to a variety of circumstances in life and change in general.
Butter Side Up provides insight and understanding about unplanned change, uncertainty and prolonged stress (like COVID) in a light-hearted way. It blends personal experience, anecdotal advice that is easy to understand and absorb during a crisis, or recovery from one.
Which came first – the idea to be a leader and inspirational speaker, or the book idea? What do you think readers will experience reading your book that they won't get from hearing you speak? 
The book idea.  After 100 consecutive days in hospitals helping and advocating for people I loved (including myself), I knew I had skills others did not.  I had a keen desire to share my knowledge and help others make their journey easier and also support loved ones and helpers who deal with the unexpected every day.
Reading Butter Side Up will give readers time and space to put themselves in my shoes to reflect on similar situations in their life. The book can be read and reread, shared, and digested in bite-size pieces that make dealing with loss and grieving what was easier to swallow.
I have been told that hearing me speak firsthand about my experiences is powerful too. Everyone learns differently, and hearing one describe their thoughts, emotions and feelings can resonate with readers in different ways.
You also have an upcoming accompanying playbook, Jane's Jam. Do you have a specific intention for how the two should be used together? 
Yes. Butter Side Up (second edition), is 80% memoir, 20% how to. Jane's Jam is the flip side with 75% how to and 25% memoir. Jane's Jam is the companion to Butter Side Up and continues the conversation of "Where Do I Begin" after the unthinkable.
Jane's Jam is your playbook for putting the concepts in Butter Side Up: How I Survived My Most Terrible Year & Created My Super Awesome Life into action in your life. Packed with practical strategies for overcoming obstacles and increasing outside-in thinking, mindfulness, and gratitude, Jane's Jam can help you respond more positively to unwanted change.
This book is easy to pick up, open to any section, and find something to help you navigate the situation you're in. Jane's Jam includes tools and inspiration that can support you discover contentment and joy, letting you taste sweetness even when life goes sour.
We all have the power, on some level, to change our circumstances for the better. In Jane's Jam, you will learn how to tap into that power and make choices that will lead you to create the super-awesome life we all deserve
Please pick 5 adjectives to describe how you want readers to feel while reading this book. 
Inspired, hopeful, energized, empowered, informed, uplifted, happy, positive, optimistic, motivated