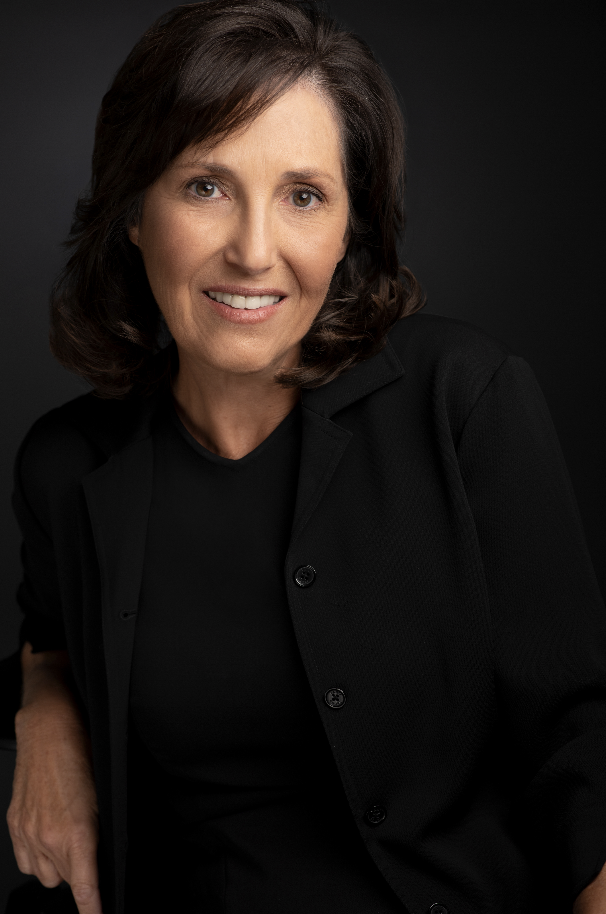 Interview by Rachel Gui
Can you tell us a little bit about your parents? 
My father, George Salton, was born in a small town in eastern Poland. When he was about to enter the sixth grade, the Nazis invaded Poland, and he lived with his parents and older brother for two years under the worsening conditions of occupation before they were forced into the Rzeszów ghetto. He and his brother were selected for a slave labor group, while his parents and the rest of the 23,000 Jews in the ghetto were sent to what the Nazis claimed were abandoned farms in the Ukraine, but which turned out to be the Belzec extermination camp, where they were all murdered in the gas chambers. My father was imprisoned in ten concentration camps in Poland, Germany, and France, over a period of three years and was liberated from a concentration camp in Germany on May 2, 1945 by the U.S. Army 82nd Airborne. After two years in a displaced persons camp, he came to the United States.
My mother, Ruth Salton, was also born in a small town in eastern Poland. Her family fled to the Russian zone of Poland, and when they refused to accept Russian citizenship, they were sent in boxcars to labor camps in Siberia. All the rest of the Jews from her town who were not able to flee from the Nazis were also sent to the Belzec extermination camp and murdered. After the war, my mother returned to Poland where she became an operative for the underground movement Bricha, during which she worked for several years helping Holocaust survivors and refugees leave Europe for what is now Israel.
Why did your parents not speak of the Holocaust when you were growing up?
After the war, when they came to America, people did not want to talk about the Holocaust. People urged them to make peace with the past and move on. When my mother and father started a family, they feared that speaking of the Holocaust would taint our lives, and they vowed that we would not live with fear as they had during their childhood. My parents wanted to guard our innocence.
What were some of the most powerful experiences from your trip to Poland with your parents?
Visiting all of the major historical sites including ghettos, camps, and cities, which provided a deeper understanding of the progression from the Nazi occupation through the implementation of the Final Solution. Visiting my father and mother's hometowns. As we walked the streets, my father spoke of his friends and neighbors and showed me the places which marked his youth. He brought me back into the past, and then we shared the heartbreak of going into his boyhood home, where I went into the attic hoping to find traces of my grandparents but found only an empty and silent room.
When we returned to my mother's hometown, it brought back a flood of painful memories and she shared long-buried stories of her difficult years under the Nazi oppressors.Going to the Belzec extermination camp prior to the construction of the current memorial. The camp was being excavated, and we walked the grounds with the lead archaeologist, who showed us the remains of the crematorium and the sites of the mass graves, which were being unearthed before our eyes.
Why did you co-found Congregation Beth Israel in Colleyville, Texas, after your trip to Poland?
After I returned from Poland, I felt inspired and compelled to delve into the study of the Holocaust and Judaism and decided that in order to feel connected with other Jews in my community, I would need to start a synagogue. In Poland, I had visited many empty synagogues in towns with no Jews left. Starting the congregation was my way of confronting the past and affirming my Jewish identity, but the antisemitism that had been a part of the Holocaust rose up again as we saw in the recent hostage crisis at my synagogue in January. 
Why did you choose the title Pillar of Salt and what is in the book?
Even though I was warned by many people not to go to Poland, not to immerse myself in the history and the tragedy of the Holocaust, I chose to look back like Lot's wife (who became a "pillar of salt" for doing so in Sodom and Gomorrah), and even though it was difficult and painful and I was changed, I would not be silent, and I have no regrets.
The book is divided into three parts. In the first section, I share the story of growing up in a family where the Holocaust was not spoken about and how I embarked on my own journey to find out what had happened to my parents. I became a docent for a Holocaust museum and conducted survivor interviews for the USC Shoah Foundation. The middle section I composed as a travelogue through Poland, where I describe my family's trip there, including the fact that it was my father's first time revisiting many of the places from his past since the war. The third section describes the aftermath of my trip and the surprising connections I made with children of other survivors my father had been with as well as families of soldiers from the 82nd Airborne who had liberated him.
What other projects are you involved in?
After the Poland trip, I helped my father co-author his memoir, The 23rd Psalm, which will be rereleased in August in a 20th Anniversary Edition with a new foreword by Michael Berenbaum and an afterword that includes a compilation of my father's interviews and speeches, as well as documents I found from his past at the Arolsen Nazi Archives. I am also collaborating with a filmmaker in production of a documentary that is based on both my father's memoir and my own, in the hopes of providing a fresh and creative way to share the stories and lessons of the Holocaust, which are so needed in this age of historical denial and global conflict.
PILLAR OF SALT: A Daughter's Life in the Shadow of the Holocaust (Mandel Villar Press Trade Paperback Original) was published on the 26th of April, 2022. 
An upcoming documentary film, In My Father's Words, based on Pillar of Salt will be released in fall 2022. Click on this link to watch a teaser for the film. More information is available on Anna's website, https://annasaltoneisen.com/.