Interview by Óscar Molina V. 
Why does your book not have a dedication? Was that a way to dedicate it to yourself?
I've made bogus dedications in the past so I figured it would just be best to just sit this one out. This book is meant to be the one I would like everyone to have on their bookshelf if you're a Latinx, POC, or LGBTQ reader, at the very least so I think it bears no need for a dedication other than it's for the people.
How did you select your own poems? What were the criteria you used to select the better ones?
The hope is readers might consider looking into my backlist to discover other poems that might speak to them. There was no real criteria other than the ones I knew received the most response for whatever reason.
I need to ask you about this sudden new media interest in the ballroom scene. As someone who lived it, do you think that it is still alive somehow? Could it make a powerful comeback?
Media has had an on again/off again fascination with the ballroom scene but I suppose now is an exciting time. Ballroom has always been very much alive because, even in 2021, there are LGBTQ children that need the support of a makeshift family. There are still hate crimes and social inequality. The media attention will come and go but the Houses will still be there to serve a purpose.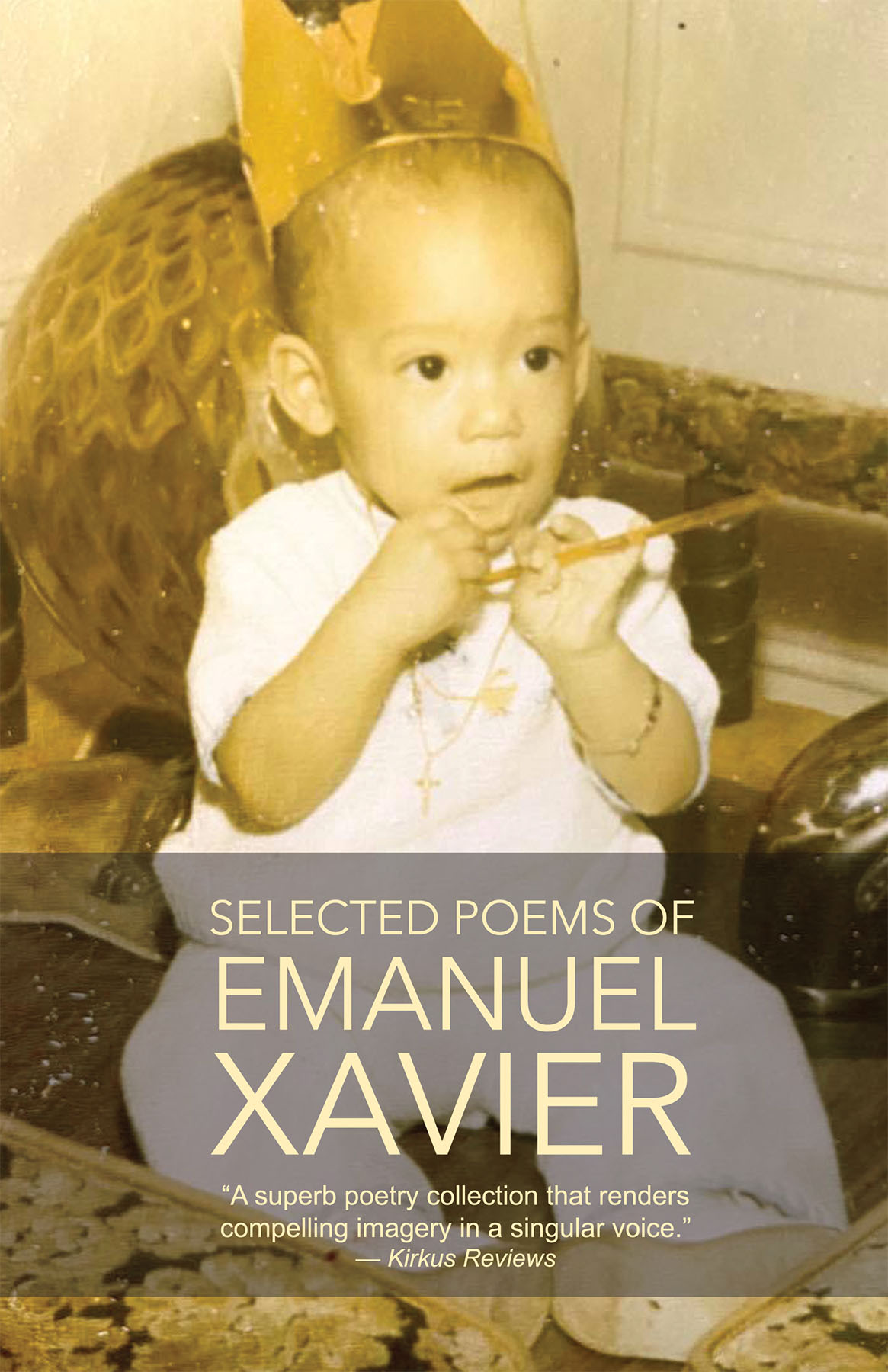 Were all the poems collected in this collection made to be read at a performance of spoken word? In which ways is it different to write poems for spoken word than for publishing?
These are the poems I am most likely to share at live reading events and so this would be the book to get as you exit the gift shop. Maybe I thought about that in my earlier poems but I was always writing to publish not just to put on a show.
What did "Spanglish" bring to your poetry specifically? Have you written poems completely in Spanish?
It keeps me in touch with my culture. It gives me a sense of identity. It grounds me. I've only attempted one or two poems completely in Spanish without much success. I have translated a couple of poems into Spanish and did read a few of them in Buenos Aires during a visit to Argentina. For the first time ever, I've translated this book into Spanish and it is coming out in the fall which will be my debut releasing a full catalog of my work to the Spanish market.
In 'Americano' you begin by saying "I look at myself at the mirror/trying to figure out what makes me an American/I see Ecuador and Puerto Rico." Has your perception of what it means to be an Americano changed in the last few years?
I wrote that poem before 9/11. I am a native New Yorker. In this great melting pot, before this terrorist attack that for a brief moment united everyone as an American, I somehow felt like an uninvited guest in my own country. I wrote this poem that years later still remains relevant. So, yeah, my perception of what it means to be an American hasn't changed because there still is prejudice, ignorance, hatred, inequality and racism. I read that poem and it still moves people because they recognize what I'm talking about all these years later. Nothing's changed.
What's your own favorite poem and why?
I still enjoy reading "Americano" as part of my setlist because of the response it still gets. For better or for worse, it remains a fan favorite. I had already left the slam poetry scene by the time I wrote it but it definitely has those performative elements. As my husband jokes, it's become my "Like A Virgin." I should let it become my cabaret act. Finding out that the legendary poet Nikki Giovanni used it as part of one of her classes taught at Virginia Tech, was one of the personal highlights of my career. My most memorable reading of the poem was being protested by a white supremacist college group called Youth for Western Civilization at Towson University. The event had to be moved to an undisclosed location and it felt great to still be able to take the stage. I could see how important it was for me reading that poem in the faces of the students who were able to attend. I was a guest speaker but they endured this blatant racism on campus every day. And this was before Trump.
If Jesus were gay like you imagine in that great poem of yours, would he have frequented the ballroom scene? The Pride March? Just curious.
I may not be Catholic but from what I've read Jesus was ballroom. He was the first House father with his twelve disciples and was known to spend his time reaching out to outcasts, prostitutes and the poor. He may have been more involved with the original Pride March, before the corporate takeovers, but I think he would still participate because of what it ultimately represents in that love is love is love. Seriously, much like I state in the poem "Legendary", I think Jesus would have appreciated the familial and supportive aspects of the ballroom scene and overlooked, if not rejected, the superficial. At the end of the day what is important is love because that was his message.
"I am not a poet/I am only trying to get attention/ and convince myself that poetry can save lives", you wrote in The Death of Art. Do you still not consider yourself a poet? Poetry saved your own life, right?
I joke about that because I know there are critics out there who will never consider me a real poet because I never went to their schools or took their classes or received their awards. It goes beyond Harold Bloom who I dedicated that poem to because he criticized slam poetry which is where I started. I am aware of my limits as a writer. I also had many disadvantages and challenges in life but that didn't keep me from chasing after a dream. If I reached some level of success because I hustled my own way onto the literary scene without an agent or major publishing house backing me up, don't think I didn't pay my dues. I do consider myself a poet in spite of it all and, yes, poetry saved me in many ways. It never provided me with wealth or Hollywood fame but it gave me solace and helped heal many wounds.
Have you written poetry during the pandemic? What has poetry done for you during this past year?
Except for the one new poem, "Pulse", not much really. It was a tough year. My husband and I both survived COVID-19 early on when the pandemic first hit back in March 2020 and, like everyone else, maneuvered the health crisis. We were angered by the Trump administration and police brutality. If I did write anything, it wasn't worth more than a social media post. What poetry has done for me in the past year is remind me that it can be political.
What projects are you working on right now?
I'm working on a project based on one of my poems but mostly, I'm taking the time to enjoy this moment.
About the reviewer: Óscar Molina V. is an Ecuadorian multimedia journalist. He holds an M.A. in Literary Creation from Pompeu Fabra University in Barcelona (Spain), and also holds an M.A in Journalism at the Craig Newmark Graduate School of Journalism at CUNY. (Twitter: @OscarMolinaV_)