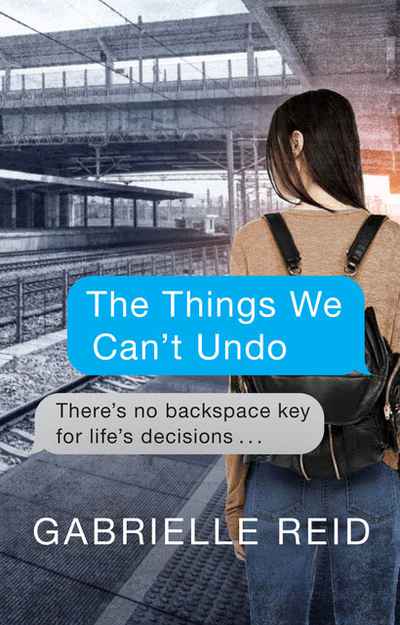 Reviewed by Carl Delprat
The Things We Can't Undo
by Gabrielle Reid
Ford Street Publishing
ISBN 9781925736045, Paperback, May 2018, 300pg, $19.95aud
The Things We Can't Undo is an up to the moment novel written for and about today's generation. Reid's work is innovative, with a great choice of different fonts selected as to identify various characters personalities.  The storyline flows like a stream right through all the chapters and the many personalities are vivid and real.  Reid emphasises verbal reactions and expresses adolescent explanations with various and visual arrangements of fonts, including bold scripts and emojis to indicate mobile phone discussions, which adds fun and novelty to the storyline.
The modern schoolyard and culture comes across with such ease that a wide-ranging audience will have no trouble at all adapting and immersing within it.  The book opens with a couple about to begin the next step of a budding relationship. One of them is your average level headed young Australian male and the other is a girl of Asian background trying to live within two cultures while carrying her demanding parent's high expectations. From this point on this story progresses into an unwanted period of accusations all provided from a schoolyard jury. This book comes equipped with a moral compass and an ethical formula for those pursuers needing some guidance about sexual encounters and the notion of consent, an important topic that remains vitally important.
Reid's informative depiction of one such episode should become essential reading within the national high school curriculum and would also provide a great foundation for supervised classroom discussion groups exploring these issues and the consequences of such actions.
About the reviewer: Carl Delprat is a prolific storyteller. His home is the Australian coastal city of Newcastle, New South Wales. Find his books at: https://www.smashwords.com/profile/view/CarlDelprat