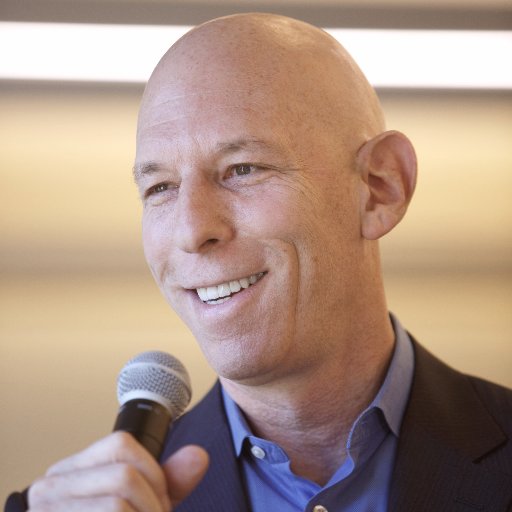 What is global sustainability?
For me, global sustainability means that everyone on our planet not only has the resources they need to survive but also to thrive over the long run. And if we want to do that, we need to tackle a range of issues that include extreme poverty, inequality and injustice. That's why global sustainability is more than just an environmental issue: it includes other critical aspects such as financial and social sustainability as well.
Why is it important for businesses to incorporate global sustainability practices?
Businesses have access to abilities and resources to make things happen – fast –in ways that governments and nonprofits sometimes cannot. Entrepreneurs and business people are skilled in using innovation and creativity to solve complex and costly problems, which is what we need on a global scale. And many businesses, especially those that believe in the power of a triple bottom line, are already making a positive difference in the world.
Who are some of the people you interviewed for your book, and why did you choose them?
I am humbled by the all-star roster of people who were willing to invest their valuable time in talking to me about the critical importance of global sustainability. Inside my book, you will find insight from executives from a range of leading global companies including: Sir Richard Branson of Virgin; Ann Sherry, Carnival Australia; Paul Polman, Unilever; Andrew Liveris, Dow Chemical; Blake Mycoskie, Toms Shoes; Francois-Henri Pinault, Kering; Mark Benioff, Salesforce; Dave MacLennan, Cargill; Walter Robb, Whole Foods; and Cyrus Mistry, Tata Group. I chose these leaders because of their passion for global sustainability, as many of them are involved in the World Economic Forum and B Team.
If global sustainability is such an important and positive aspect for business, why do you think people are reluctant to make steps to change?
I think that part of the answer is that there has historically been a lot of pressure on CEOs, especially those who run public companies, to satisfy Wall Street's craving for short-term profits. It takes a courageous CEO, like many of those I interviewed, who is willing to aim higher than the short-term to achieve long-term sustainability and success. Unilever, for example, has stopped reporting its short-term earning as a way to widen its focus on sustainable business practices that will help it compete over the long term. There is also a movement emerging that is helping bring sustainable thinking into the mainstream, which will help drive more change in time.
Can you share another example of someone who is using sustainable business practices to improve their company?
Every company I feature in the book has seen a positive impact on their business by embracing sustainable practices of all kinds. Salesforce.com, for example, began paying women equal to men last year – even though it cost them some $3 million. The result? They are now attracting more top talent among both men and women. Then there's the Aspen Ski Company, which converts methane gas from a local coal mine into electricity they use to power their resort. Another example would be how Toms Shoes, which famously helps combat poverty through its buy-one, give-one program, has moved its production facilities to its destinations as a way to reduce both shipping costs and its carbon footprint at the same time.
What do you think is the biggest mistake companies make when trying to be sustainable?
A few common mistakes I have seen are that many companies fail to include all of their stakeholders into the process of implementing sustainable practices. They also tend to get overwhelmed with the scope of making that change; they overthink the opportunities in front of them, which causes them to think they have to sacrifice profits to become sustainable. That's why I encourage companies to start with smaller-scale projects first, such as pursuing financial sustainability by using, say, sustainable packaging, recycled materials and cutting back on waste.
What experiences lead to your passion for global sustainability in business?

A big influence on me was that I want to see a future for my two kids, Nathan, 26, and Allegra, 23, in which they and their families can thrive and find happiness. But there are challenges we have to overcome to help make that happen. We know, for example, that we are pushing our planet's resources to the brink, and population growth is only going to add to that pressure. I am a passionate supporter of the United Nation's Sustainable Development Goals Project. The people side of sustainability also inspires me: to help end poverty, inequality, and injustice around the world. And I think we can if we can get businesses around the world, those powerful agents of change, to become conscious leaders in driving toward global sustainability.
Why did you write your new book – Global Sustainability – 21 Leading CEOs Show How to Do Well By Doing Good?
I was inspired to write my book as a way to raise greater awareness about the topic of global sustainability – particularly in the business world. I hope this book helps get CEOs from companies around the world to get involved and to do more in the communities they serve.
How are you hoping to change business people's minds?
My goal is to use my book to help inspire executives to rally around the theme of doing well by doing good. That's a message I will also help spread through my keynote speaking, peer groups, coaching, facilitating and retreats. It's a mission I am excited to get out of bed every morning to pursue.